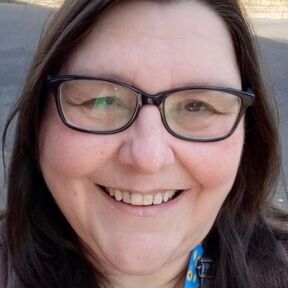 I'm a writer, researcher, administrator, blogger and well being coach. I write about issues related to health and well being, self care, disability and mental health.
My first book was published in 2020, a very personal look at surviving multiple miscarriages called "What Comes After - Miscarriage & Moving On". In 2021 I published "Self-Care, The Journal", a self paced book with a focus on self-care month by month.
My website can be found at http://nikkifkcoaching.square.site
I spent 20 years working for The Church of England, in a series of community based roles mostly aimed at providing training, coaching, supervision and support to local people looking to make a difference in their local area. Here I discovered that I am an excellent administrator, writer of articles, report writer, keeper of accounts and completer of grant application forms as well as being a great trainer of others and a first class listener.
I also learned how to set up and manage multiple social media accounts and websites.
I am an excellent, creative and engaging public speaker. I love using my own life as an example and lots of humour. I have spoken on subjects including Miscarriage, Mental Health, Self-Care and Obsessive Compulsive Disorder, which I happen to live with myself.
I am a certified well being coach, with a foundation program for clients called Couch To Self-Care. A 6 week process where participants use a work book, private social media page and weekly group coaching sessions to reflect on and make changes to their own self-care. Client feedback on this has been overwhelmingly positive and I have been asked to provide a training program so that others can use it.
When coaching one to one, I listen more than I speak and I aim to enable my clients to come to their own decisions and offer ways to move forward. I have a particular interest in coaching women who want to become more confident.
I am fully insured as a coach and am a member of The British Psychological Society.
I am currently living with OCD and Anxiety Disorders which means that I am able to work full time from my home office. I love to cook, especially baking cakes and bread and have done a few small catering jobs. In my free time I enjoy crochet because it keeps my hands busy. I don't watch a lot of TV, but I am a big fan of The Walking Dead, The Boys and Grey's Anatomy. I love to read, both for work and pleasure. I enjoy reading about feminism, crime fiction, biographies and anything by Brene Brown. I am owned by a ginger cat called Mikey, who has given his permission for me to do work while he is sleeping, as long as it doesn't interfere with his playtime or meals.
If I can help you in any way, please feel free to get in touch.
Who is your nominated Charity?:
Mind
Company or freelancer?:
Freelancer
Where can you best offer your services?:
Administration & Customer Service
Professional Services (Accounting, Legal, Consulting)
Research, Writing & Translation
Web, Software, and Game Development
No followed people