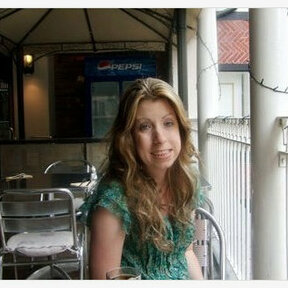 Hello and welcome to my page on Podium.
My name is Toni (as in Toni Braxton, Toni Basil, Toni Collette and Toni Morrison - not Tony Bennett, Tony Curtis, Tony Hadley or Tony Blair). I have over 30 years work experience, working in clerical, administration and secretarial roles for companies large and small including surveyors and consulting engineers, banks, a financial adviser, an IT training company and BT.
Between 2002 and 2018 I worked in local government, mostly in a web editorial role, maintaining websites using Immediacy and Contensis Content Management System (CMS) software, writing, editing, proof reading and approving web pages prior to publication, advising on web page creation and good practice in web design, brand maintenance and search engine optimisation and continuously monitoring the website in terms of usability, accessibility and compliance with government legislation.
Then between 2018 and 2020 I worked in the training and development department of the NeuroMuscular Centre, a charity which supports people with neuromuscular conditions. The work included organising a programme of training workshops and day trips, developing and maintaining systems to enable information evidencing the impact of the charity to be recorded, updating social media with relevant information to publicise the work of the charity, producing the NMC Training and Development newsletter and establishing NMC plant sales to raise funds for the centre.
I am also diagnosed with a rare neuromuscular condition called centronuclear myopathy. Although mildly affected, the condition is progressing, as such I am trying to transition to fully remote working. In 2020 I became a self-employed Virtual Assistant and in this role I have worked for a marketing company, a homestay company which hosted foreign language students and an organisation which spans health and social care, personalisation and community-based support, the NHS and the voluntary and community sector, as well as people with lived experience. The services I offer include:
Typing letters, reports, agendas, invoices, quotations, price lists, CV's, press releases and blog posts
Updating social media and websites, undertaking research, monitoring and maintaining email inboxes.
Desk research - prospective client research, location research, researching meeting spaces and venues, virtual office addresses, charity awards, calendar/hashtag days.
Social media - creating social media pages from scratch, preparing social media posts, recording LinkedIn post engagement stats, advising on companies/people to follow and connect with, hashtag research.
Assisting with preparation for job interviews, arranging meetings.
Creating meeting notes from audio and video recordings/transcripts.
Updating websites and creating blog posts for these.
When I am not working, I am most likely to be found pottering in the garden, taking photos of the flowers that grow in it (a proud moment is having a photo published by the RHS on the cover of ones of their diaries) or with my head in a book.
Further information about my work experience can be found at
https://www.linkedin.com/in/toni-louise-abram-367030a/.
Who is your nominated Charity?:
Myotubular Trust
Company or freelancer?:
Freelancer
Where can you best offer your services?:
Administration & Customer Service
Professional Services (Accounting, Legal, Consulting)
Research, Writing & Translation
Web, Software, and Game Development
No followed people