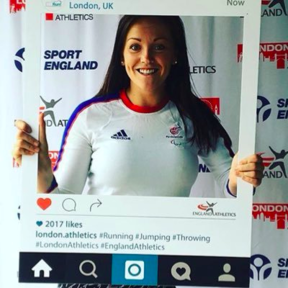 My Background
I am a determined, enthusiastic, and outgoing former Paralympic swimmer. My exceptional interpersonal skills, as well as hard-working standards, have helped me to thrive within the workplace and get results
Since retiring from elite level sport and graduating from University with a first-class BSc (Hons) degree, my personal and professional goals have taken me on a journey to increase the profile of Paralympic sport and change public perceptions of people with disabilities.
I have recently moved back to the U.K, after experiencing a change in lifestyle and culture living on the West Coast of America for the last four years.
My Career Highlights:
Nearly a decade of experience working as a Broadcast Journalist, including Paralympic Games, Invictus Games, and World Championships.
Working as a Consultant for global businesses, educating them on the benefits of an inclusive workplace, and eliminating unconscious bias through hosting workshops and team days.
Working as a Programming & Strategic Partnerships Manager for a disability sport non-profit organisation in the USA.
My experiences may seem more varied than most. However, I am always working towards the same goal and I pride myself on having a transferable skill set. Please see my Podium listings for my relevant skills and experiences.
Please contact me for more information or check out my Linkedin account below.
https://www.linkedin.com/in/rachael-latham/
Company or freelancer?:
Freelancer
Where can you best offer your services?:
Administration & Customer Service
Professional Services (Accounting, Legal, Consulting)
Research, Writing & Translation
Web, Software, and Game Development
No followed people