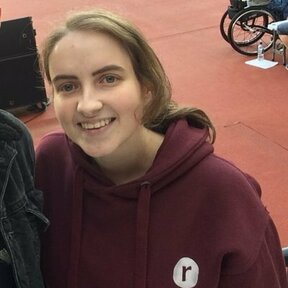 Nicola is an NCTJ gold standard sports journalist with social media, written and broadcast experience at international and local events.
Nicola is a pro-active individual who has a good eye for a story and excellent ability in contextualising information and relaying it in a user-friendly format. She has excellent communicative, probing and research skills with an excellent eye for detail. Additionally, she has social media experience in posting, live-clipping and community management across Twitter, Facebook and Instagram.
Nicola is also a charity community fundraiser and speaker, who has given talks to a mixture of settings from community groups to schoolchildren to businesses.
Who is your nominated Charity?:
British Heart Foundation
Company or freelancer?:
Freelancer
Where can you best offer your services?:
Administration & Customer Service
Professional Services (Accounting, Legal, Consulting)
Research, Writing & Translation
Web, Software, and Game Development
No followed people