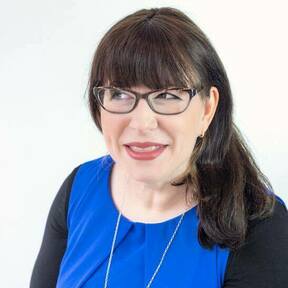 Online Coach, fully trained and insured with Enhanced DBS.
Accessible Aviation consultant.
Disability Equality course author and trainer.
Writer on inclusion, STEM, wellbeing.
I have been recognised in the Disability Power 100 twice, as one of the UK's most influential disabled people, spoken at at the Fawcett Society about women in STEM, and named as one of the Daily Mail's Fifty Most Fabulous Femails. Also appearing on BBC TV/radio and multiple publications. I'm a twice nominee for National Diversity Awards.
I am a highly professional leader with 20+ years of software/services support and business experience in the electronic payments industry. As former programmer, engineering manager and service delivery manager, In 2017 I completed my professional coach training and now work as a personal and executive coach. I have set up my own coaching business which helps men and women (especially people with a disability or unconventional background) get past their own challenges, find new directions, and make a great success of them. I also work as an accessible aviation consultant, trainer, and writer.
I am passionate about human potential, customer experience, inclusion and technology. I want people to rock their difference and nobody wins unless everybody wins.
I love nothing more than helping you take on your most important challenges, find exciting new directions, make brave choices, and turning your life into an outrageous success.
Together, we address issues such as self-confidence, career development and relationships. I work with professional people, some of whom may have a medical condition or disability (visible or hidden).
I provide consultancy on accessible aviation and ensuring disabled passengers can travel with safety and dignity. Through my consultancy work, I am committed to making aviation open to all, ensuring the highest customer safety, enjoyable customer experiences and also commercially appealing for the airlines. With the UK Government's Airline Passenger Charter announced in late 2018 this is a great opportunity for airlines and airports to provide a world-class standard for all passengers. This is absolutely my life work in recent years and cannot wait for air travel to be available to all disabled people. I have created and delivered Disability Confident and Disability Equality Training products for regulators and businesses.
https://www.linkedin.com/in/hellomarydoyle/
My qualifications/experience:
Continuous coach training and coaching supervision
Professional indemnity and public liability insurances
Logical Operations Modern Classroom Certified Trainer (MCCT®)
Enhanced Disclosure and Barring Service (DBS) certificate
Level 2 Certificate in Inclusion and Diversity
Level 2 Certificate in Adult Safeguarding
I have decades of lived experience and global management experience
Company or freelancer?:
Freelancer
Where can you best offer your services?:
Administration & Customer Service
Professional Services (Accounting, Legal, Consulting)
Research, Writing & Translation
Web, Software, and Game Development
No followed people