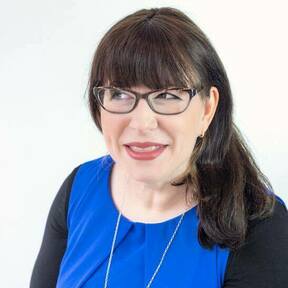 Online Coach, fully trained and insured with Enhanced DBS.
Accessible Aviation consultant.
Disability Equality course author and trainer.
Writer on inclusion, STEM, wellbeing.
https://www.linkedin.com/in/hellomarydoyle/
Inclusion and Accessibility consultant with 25+ years of global corporate experience.
Disability and Inclusion course/workshop author and trainer.
Executive Coach, fully trained and insured with Enhanced DBS.
Providing consultancy with humanity, kindness and trust on how to best serve your Disabled customers and staff.
Creating engaging, thought-provoking and fun courses and workshops for any industry serious about equity. Proud Disabled person serving my peers and non-disabled people to succeed.
https://rocketgirlcoaching.com
I am a professional leader with 20+ years of software/services experience in the electronic payments industry for billion-dollar companies. In 2017 I completed my professional coach training and became a business owner.
Named as one of Britain's most influential Disabled people, #DisabilityPower100 in 2020 and 2018.
Nominee for Positive Role Model, National Diversity Awards 2020 and 2021.
Rocket Girl Coaching is a UK based consultancy founded by Mary Doyle. My life and work are dedicated to personal and organisational development to improve inclusion and understanding in society through coaching, consultancy and disability equality training. I want people to rock their difference, whatever it looks like.
I am committed to making aviation open to all, ensuring the highest customer safety, enjoyable customer experiences and also commercially appealing for the airlines. I have developed, launched and delivered brand new Disability Confident and Disability Equality Training products for aviation industry regulators/leaders in 2021 and these were extremely well received. I also provide Consultancy on the passenger experience and cabin design for PRMs for airlines/airports.
I am passionate about human potential, customer experience, inclusion and technology.
About me:
Decades of lived experience and international management experience
120 hours of classroom-based coach training
Member of Association for Coaching
Trauma-Informed Professional Training completed over 12 months
In continuous coach training and supervision
Professional indemnity and public liability insurances
Enhanced Disclosure and Barring Service (DBS) certificate
Level 2 training in Adult Safeguarding
Level 2 Certificate in Inclusion and Diversity
Logical Operations Modern Classroom Certified Trainer (MCCT®)
Company or freelancer?:
Freelancer
Where can you best offer your services?:
Administration & Customer Service
Professional Services (Accounting, Legal, Consulting)
Research, Writing & Translation
Web, Software, and Game Development
No followed people