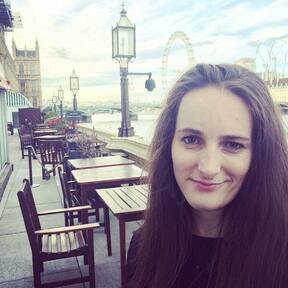 I am Ellie, I am 25-years-old and I'm based in Chesterfield, Derbyshire.
In September 2013, I set up CP Teens UK (registered charity 1172105) - a non-profit organisation helping children & young people with Cerebral Palsy/physical disabilities, and their families, by providing help, hope, inspiration and friendship.
I was inspired to set up CP Teens UK during my gap year following completing my A Levels. I became increasingly socially isolated during my time in Sixth Form by my able-bodied 'peers', who were becoming more and more independent meaning that I was often left behind. I was also shocked at the lack of opportunities that were out there once I had left school for young physically disabled people like myself.
CP Teens UK has grown & gone from strength to strength; it has the support of well known celebrities & Paralympians, including Francesca Martinez & Sophie Christiansen, CBE (Patron of CP Teens UK). It is the only organisation of it's kind, i.e. run by people with Cerebral Palsy and their families for people with Cerebral Palsy and their families.
Between September 2014 and April 2017, I ran CP Teens UK alongside being a student at Sheffield Hallam University. In this time, CP Teens UK achieved full charitable status, was recognised with 3 awards including the Prime Minister's 'Point of Light' Award, created 3 partnerships, and held 5 events including 2 CP Teens UK Balls raising £18,000. I now run CP Teens UK full time from the charity's office at Chesterfield FC.
CP Teens UK continues to expand, develop & grow, reaching and working with more & more physically disabled youngsters and their families. I am absolutely passionate about physically disabled youngsters having opportunities socially and occupationally, so whilst ever these youngsters face disadvantages and inequality in receiving such opportunities, CP Teens UK will exist to try and make a difference.
From CP Teens UK I have gained a lot of knowledge and skills about running a registered charity from setting up and starting out, to safeguarding, risk assessment, marketing, data handling, maintaining a 'brand', website design and event management to name a few.
Aside from CP Teens UK, I am an international para athlete in the sport of RaceRunning. In November 2019, I made my GB debut and won a Silver medal in the 100m at the World Para Athletics Championships in Dubai. In July 2019 I also broke the long standing 200m world record. As a result of my own involvement in sport, one of CP Teens UK's main focus areas is disability sport; I am a massive believer in the social benefits and mental health benefits of sport for physically disabled youngsters when it is pitched/delivered right, as well as the opportunities it can open up and lead to.
My sport and how it changed my life inspired my degree choice. I have a 2:1 BSc in Sport Development with Coaching. My degree and time at University I feel really developed me as a person. I gained a lot of transferable skills from my degree, which I use and apply to CP Teens UK on a daily basis from working with people/people management and marketing, to strategic planning, risk assessment and event management.
Who is your nominated Charity?:
CP Teens UK
Company or freelancer?:
Freelancer
Where can you best offer your services?:
Administration & Customer Service
Professional Services (Accounting, Legal, Consulting)
Research, Writing & Translation
Web, Software, and Game Development
No followed people