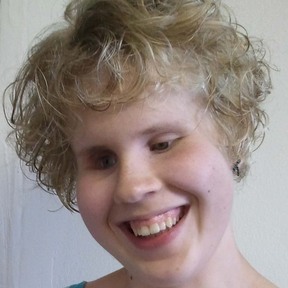 I'm a freelance web copywriter and content marketer. I can help you discover the things that will grab a reader's attention and keep it. Then I'll turn them into words that truly speak to the people you need to reach.
My background is in creative writing, so my sentences work hard and look great. While the difference between one word and another might seem tiny, it can have a huge impact on how your audience feels. I take genuine pleasure in finding the best words for you.
I've been blind since an early age so I write entirely 'by ear'. This means I have a unique insight into the rhythm of words and how it can be used to win over your audience.
I have 2 years of direct copywriting experience. This has included working on websites for small businesses and educational resources for non-profits. I particularly enjoy working with businesses and causes that are just starting out, as well as established ones that are interested in heading in a new direction.
I have a diploma in copywriting from the College of Media and Publishing. I also earned a MA in writing from the University of Warwick's renowned writing program. You can rely on me to find compelling stories and creative ideas to put at the heart of your content.
Company or freelancer?:
Freelancer
Where can you best offer your services?:
Administration & Customer Service
Professional Services (Accounting, Legal, Consulting)
Research, Writing & Translation
Web, Software, and Game Development
No followed people